Big Tech's $95 Million Spending Spree Leaves Antitrust Bill on Brink of Defeat And Proves That Big Tech Owns Washington
Google, Apple and others spent nearly $95 million on lobbying

Congress's window to act is tight ahead of November elections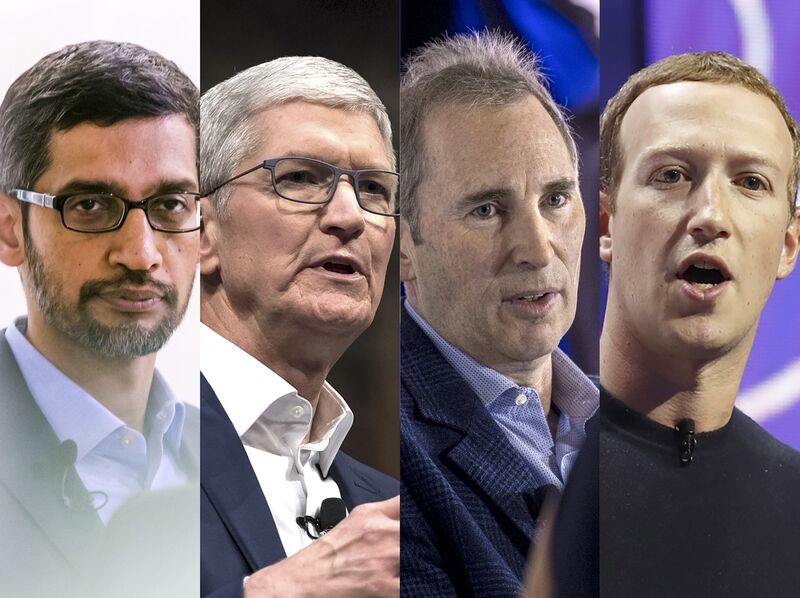 In this article
3418829Z
CONSUMER TECHNOLOGY ASSOCIAT
Private Company
A high-profile push by Congress to rein in the nation's biggest internet companies is at risk of failing with time running out to pass major legislation ahead of midterm elections.
Alphabet Inc.'s Google, Apple Inc., Amazon.com Inc. and Meta Platforms Inc. and their trade groups have poured almost $95 million into lobbying since 2021 as they seek to derail the American Innovation and Choice Online Act, which has advanced further than any US legislative effort to address the market power of some of the world's richest companies.
After a nearly two-year battle, the bill is now at a critical juncture as the Senate returns this week for a final stretch before the November midterms. Backers of the measure swear they have the necessary votes, yet it's unclear if they do, and the Senate will be busy with other must-pass spending legislation.
The view that momentum for the bill is slowing is based on conversations with nearly two dozen of its supporters and critics — including policy experts, lobbyists, congressional aides and advocates. One Hill staffer summed it up as a do-or-die moment.
"If supporters of this bill had enough votes, it wouldn't be a bill, it would be a law," said Matt Schruers, president of the Computer & Communications Industry Association, which represents the major tech companies.
Failure would be a setback for politicians, activists and regulators who argue Silicon Valley has too much control over people's lives. It would mark a huge win for Big Tech, which has argued that the measure would weaken privacy, threaten national security and degrade products that consumers enjoy.
Even if this bill falls short, advocates say the attention on this measure has helped build the antitrust movement into something bigger than any one piece of legislation. Sarah Miller, head of the American Economic Liberties Project, an anti-monopoly nonprofit, said she supports the bill and wants to see it pass, but she said this is "not a one-time fight."
"Now is a pretty good moment to move it through," Miller said of the measure. "Is it the end of the road for bills dealing with big tech monopoly power? No."
Although clipping the wings of tech giants through antitrust reform had support from both Republicans and Democrats during this Congress, a likely GOP majority in the House next year is expected to focus on allegations that internet platforms squelch conservative viewpoints.
That's why tech lobbyists have been trying to run out the clock. Leading Republicans like California's Kevin McCarthy, who is on track to become Speaker under a GOP majority, have publicly opposed the antitrust push.